ABS Motorcycle (AM) | Motorcycle
499.00 EUR
Plus 19% VAT, plus shipping costs.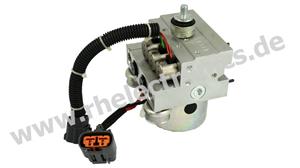 Repair time:
➜ Express repair: 2-5 working days plus shipping (+50.00 EUR)
➜ Normal repair time: 7-10 working days plus shipping
Scope of repair:
➜ Complete Overhaul (+50.00 EUR)
➜ Only troubleshooting
Part no.:
5VS-85930-00.... and others
Installed in the following vehicle brands:
Models:
Yamaha FJR 1300 and others
Errors:
➜ Problems with a brake circuit (usually rear brake circuit) no pressure on brake piston or ABS does not regulate. Fault mostly on a brake circuit etc.
Standard Lieferung:
Shipping within Germany up to 5KG
Warranty:
By law. 12/24 month. Warranty extension not available.