Close
Due to the high volume of service, we are unfortunately not always available for you personally on the phone.
Please understand that our employees cannot answer complex technical problems immediately over the phone.
Inquiries without order number / vehicle registration document / error log cannot be answered.
Only deadlines/prices etc. that have been agreed in writing form the basis of business. Telephone agreements are not a business basis.
Please send us an e-mail or use our contact / inquiry form to avoid problems and misunderstandings.
OUR SUCCESS HAS A HISTORY
Hauptstraße 18
82285 Hattenhofen (Bavaria)
Phone number
Email: support@rhelectronics.de
OPENING HOURS
Monday to Thursday
8 a.m. to 5:30 p.m.
Friday
8 a.m. to 3 p.m.
YOUR WAY TO RH ELECTRONICS
Our workshop is located about 35 km from Munich, on the B2 between Augsburg and Munich.
Contact details:
Via the A8 exit Dachau/Fürstenfeldbruck (FFB), continue towards FFB on the B471, then continue on the B2 towards Augsburg until Hattenhofen
Over the A96 highway exit inning at Ammersee/Fürstenfeldbruck, continue towards FFB on the B471, then continue on the B2 towards Augsburg to Hattenhofen
In Hattenhofen you will find us on the outskirts of the village directly on the B2 on the right.
RH Electronics is a qualified specialist company and a member of the Chamber of Crafts. It was founded in 1994 by the owner Rainer Hutterer. Initially, video, music, antenna and satellite systems as well as electrical systems were planned and installed. The sale and maintenance of the equipment were also part of the activities of RH Electronics. With some well-known manufacturers even factory representatives for warranty and service were taken over.

In the course of the years an increasing demand developed from the ranges electrical engineering, electronics development, sample construction and small series. It became clear that special productions of mechanical and electronic components had to be created, because until now no manufacturer or supplier was able to meet this requirement in small quantities and flexibly.

By purchasing special machines, RH Electronics was able to respond even better and faster to customer requirements.
We repair thousands of ECUs every year in order to reuse them. The nice side effect is that the electronics are not scrapped, but are reused. The repair consumes only a small portion of the energy that would be required to produce a new device. The vehicles remain functional for longer and do not have to be replaced with new vehicles.
We therefore work absolutely sustainably and save CO2.
If possible, we continue to use packaging material in order to protect the environment. Only a small part of the packaging material is renewed.
In addition, we are involved in the dual system, our registration number is DE1954712920821
In recent years, we have developed from a classic craftsman's business to a service-oriented service company. Numerous, partly very different projects from industry, medical technology, trade and handicraft, automobile industry, manufacturers, small tradesmen, model builders and private persons were worked on by us.
Today, our team focuses on repairing control units. We see ourselves as a supra-regional problem solver in this area, because we offer our customers a service that goes beyond what is customary in the industry:
We have several diagnostic testers with software in our workshop and are therefore able to check and simulate vehicle faults ourselves.
Also a coding on the respective vehicle is possible with us in the house.
After repair in our house we check the device and test it additionally for tightness (compressed air method).
If a spare part is needed, we have it in stock at any time. All spare parts are semiconductors with higher quality than previously used in the devices.
If a repair should not be possible unexpectedly, we have a large number of the usual devices for our customers as new devices and used devices in stock.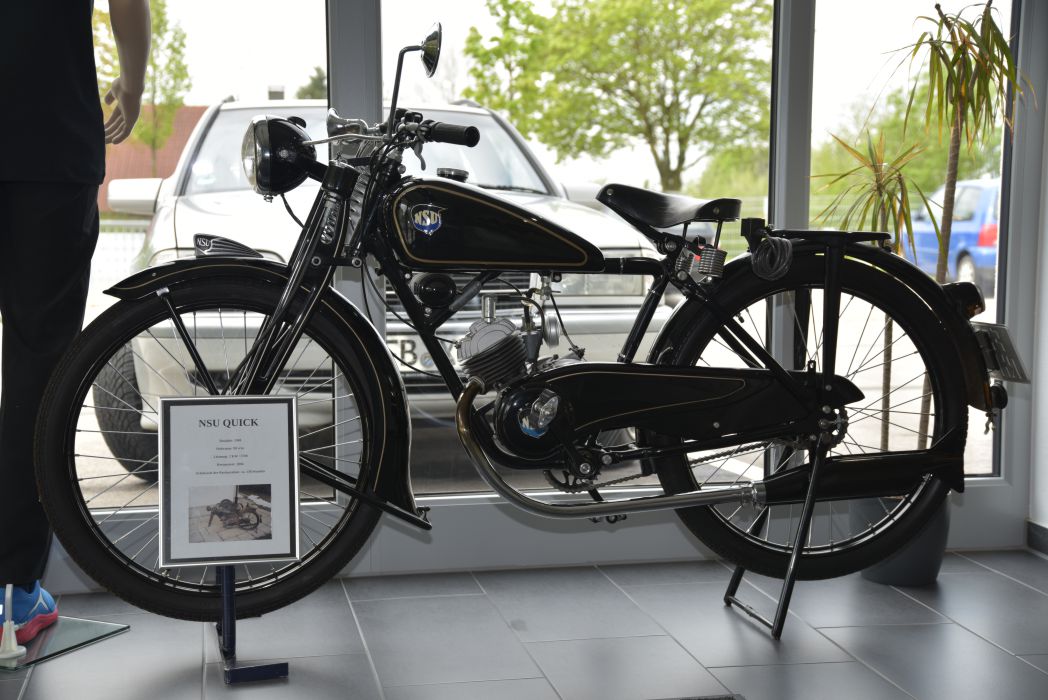 MILESTONES OF OUR COMPANY
1994 Founding of RH Electronics in Munich by Rainer Hutterer
1998 Extensive acquisition of special machines
2005 Specialization in the repair of control units
2006 Move to the new workshop with offices in Hattenhofen
2008 Acquisition of the 1st electronic bonder for the repair of hybrid electronics
2009 As the first company worldwide we repair the ATE MK 60 with the error "pressure sensor" (RH type A3).
2010 Move to larger workshop with offices in Mammendorf, Augsburger Straße 24 a
2011 Construction of numerous new test stands and introduction of BARCODE logistics. As the first company worldwide we repair the BMW motorcycle ABS II (RH type AM2).
2012 We are the first company worldwide to repair the BMW Partial/Full Integral ABS from FTE (BMW Motorcycle ABS III, RH Type AM1) and the Mercedes SBC Brake (RH Type A31).
2015 Relocation to the newly built company building in Hattenhofen
2016 Construction of a new additional test stand for AM01 motorcycle ABS devices
2017 New Content Management System based on Windows / Completion of the RH Second Life Kit prototype
2018 Market launch of the RH Second Life Kit / many new repair solutions e.g. BMW 850i ABS A48
2019 Exhibition appearance Imot 2019 / Completion of the new RH website
2020 Even during the difficult Corona phase, RH Electronics works as a "system-relevant company" without restrictions for its customers. Many new repair solutions have been activated.
2021 Expansion of the "RH Second Live" Kit business area. Elaborate EMC acceptance of the electronics by TÜV Nord with successful EMC certificate for the CAN and analog version.
2022 New components for the error-prone Integral ABS FTE type AM01 to achieve an even better repair quality were manufactured and qualified.
We work competently and quickly at a high level, especially with an honest price positioning. Quality, service and reliability are a matter of course for us. These are the reasons for our excellent reputation. With our many years of experience in the field of electronics and automotive electronics, you are certainly well advised with us.