Car | Engine Control Unit (M)
249.00 EUR
Plus 19% VAT, plus shipping costs.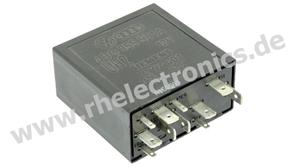 Repair time:
➜ Express repair: 2-5 working days plus shipping (+50.00 EUR)
➜ Normal repair time: 7-10 working days plus shipping
Part no.:
Siemens 72WA401 and others Audi/VW 4B0955531A and others
Installed in the following vehicle brands:
Models:
Audi A3 8L year of construction 2000 and others
Errors:
➜ Engine stops (sporadic)
➜ Vehicle does not start (sporadically)
➜ Immobiliser symbol in control panel insert flashes
➜ Error occurs in connection with Siemens engine control unit Simos 3.3 5WP4328707 or VW06A906033A (M52)
➜ Various other errors possible
Standard Lieferung:
Shipping within Germany up to 5KG
Warranty:
By law. 12/24 month. Warranty extension not available.