ABS/ESP Control Unit (A) | Car
299.00 EUR
Plus 19% VAT, plus shipping costs.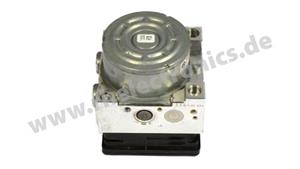 Repair time:
➜ Express repair: 2-5 working days plus shipping (+50.00 EUR)
➜ Normal repair time: 7-10 working days plus shipping
Part no.:
BMW 6868319
ATE 10.0916-0854.3
ATE 10,0622-3627.1
10.0915-0105.3
Installed in the following vehicle brands:
Errors:
➜ 480A69 pressure sensor error
➜ Main brake cylinder pressure sensor self-test faulty
➜ C1044 Brake pressure sensor
➜ C0020 Abs hydraulic pump
Please submit the ABS unit completely (control unit and hydraulic block). We need these for functional testing and sensitive parts in the unit are better protected during transport.
Standard Lieferung:
Shipping within Germany up to 5KG
Warranty:
By law. 12/24 month. Warranty extension not available.