Car | Panel insert (S)
249.00 EUR
Plus 19% VAT, plus shipping costs.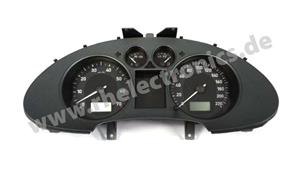 Repair time:
➜ Express repair: 2-5 working days plus shipping (+50.00 EUR)
➜ Normal repair time: 7-10 working days plus shipping
Part no.:
503001594801-0 / 6L0920823
Installed in the following vehicle brands:
Errors:
➜ Tachonadel wackelt
➜ springt falsche Anzeige
➜ Ausfall Drehzahlmesser
➜ diverse weitere Fehler
Standard Lieferung:
Shipping within Germany up to 5KG
Warranty:
By law. 12/24 month. Warranty extension not available.