Car | Gearbox Control Unit (GS)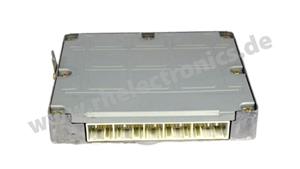 Repair time:
➜ Express repair: 2-5 working days plus shipping (+50.00 EUR)
➜ Normal repair time: 7-10 working days plus shipping
Part no.:
89661-42680 211000-7650 1AZ-FE 4×4 AT
Installed in the following vehicle brands:
Errors:
➜ Automatic doesn't switch
➜ Automatic malfunction
➜ Disturbance switching magnetic valve various errors
Standard Lieferung:
Shipping within Germany up to 5KG
Warranty:
By law. 12/24 month. Warranty extension not available.