Car | Gearbox Control Unit (GS)
499.00 EUR
Plus 19% VAT, plus shipping costs.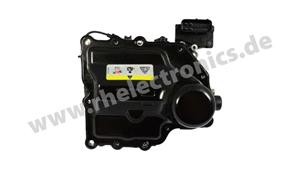 Repair time:
➜ Express repair: 2-5 working days plus shipping (+50.00 EUR)
➜ Normal repair time: 7-10 working days plus shipping
Part no.:
0AM927769K 00402922B9 A2C7412150400
Installed in the following vehicle brands:
Errors:
➜ sporadic faults
➜ mostly temperature dependent
➜ Error 0584 Gearbox control unit no signal
➜ various errors in the error memory possible
Please pack this unit special carefully. Secure the protruding spikes, as they break off very easily.
Standard Lieferung:
Shipping within Germany up to 5KG
Warranty:
By law. 12/24 month. Warranty extension not available.